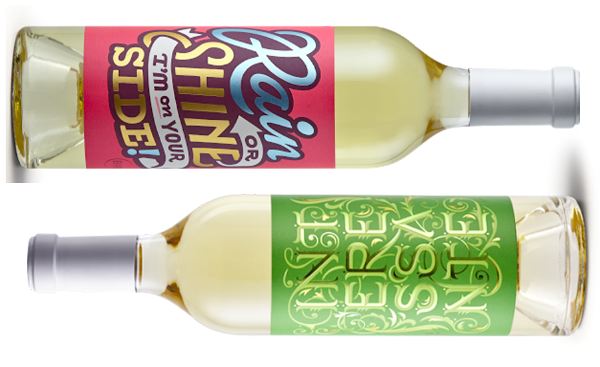 Het stijgende succes van e-commerce, big data algoritmes en de alomtegenwoordige beeldcultuur tonen "verpakking" als belangrijk onderdeel van het verkoopsucces.
Apple investeert in de verpakking en de voorstelling van zijn producten.
Het is een essentieel onderdeel van de Apple ervaring.
"…the packaging is perceived to be part of the product and it can be difficult for consumers to separate the two (the concept of gestalt)."
Uit European Journal of Scientific Research
Waarom zou het voor wijn anders zijn?
Wijn drinken is meer dan de inhoud van de fles. Het is een beleving van een bijzonder moment, met familie of vrienden, in een sfeer van gezelligheid. Waarom zou die fles diezelfde gezelligheid niet uitstralen?
De doelgroep en het prijssegment afstemmen met fles, etiketontwerp en afsluiting is een essentieel onderdeel van het proces van wijn maken en verkopen.
Bron: Wine Label Design Is More Important Than You Think – Eater
https://www.lebonvin.be/wp-content/uploads/2020/09/logo400x-300x226.jpg
0
0
LebonVin
https://www.lebonvin.be/wp-content/uploads/2020/09/logo400x-300x226.jpg
LebonVin
2016-10-14 12:50:39
2016-10-14 12:50:39
Wijn voor het Etiket - meer dan je denkt